Hope Point Church has a vibrant church life that features several events you can count on every year.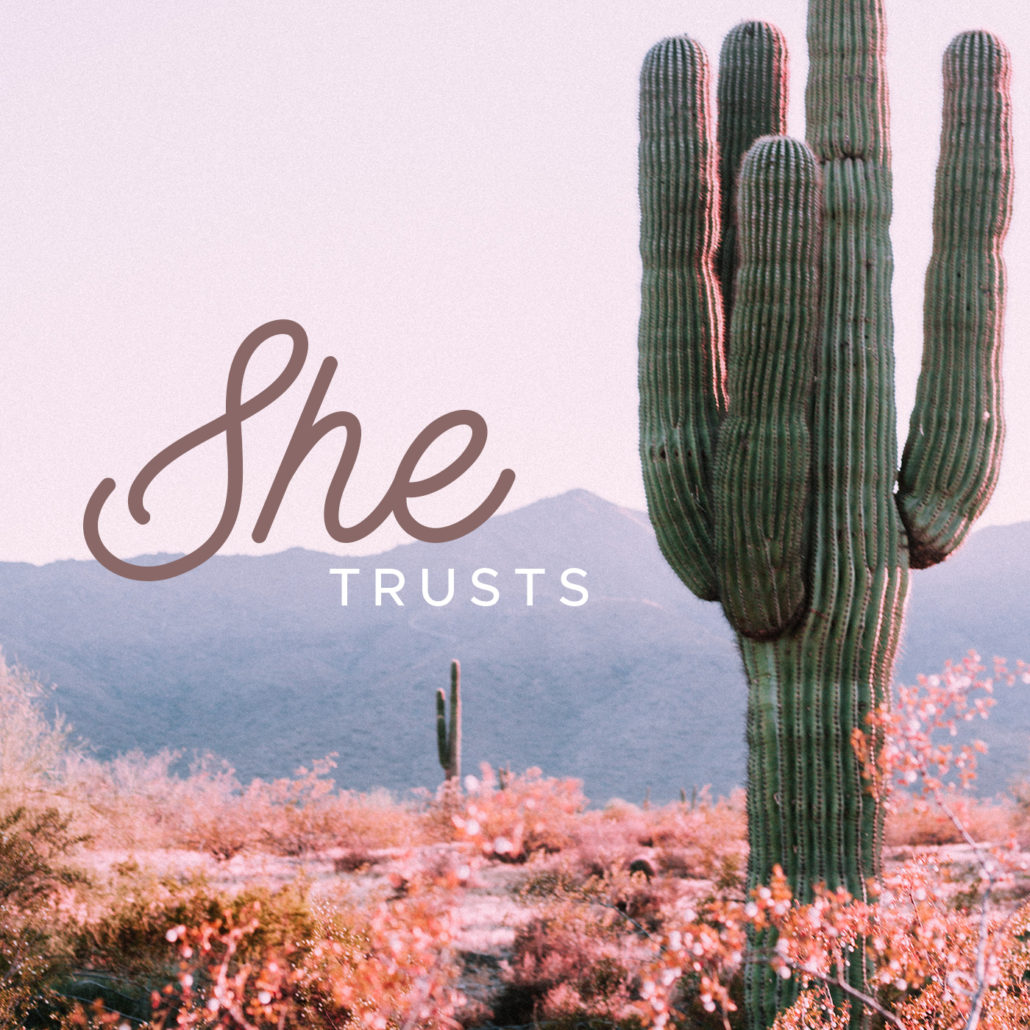 She Trusts: October 7
Our annual Westchester She Night is happening on October 7th at 6PM. This year's theme is "She Trusts," and is based on Isaiah 26:3:
"You will keep in perfect peace
those whose minds are steadfast, because they trust in you."
Come to our Westchester Campus and enjoy a night of good food and great fellowship!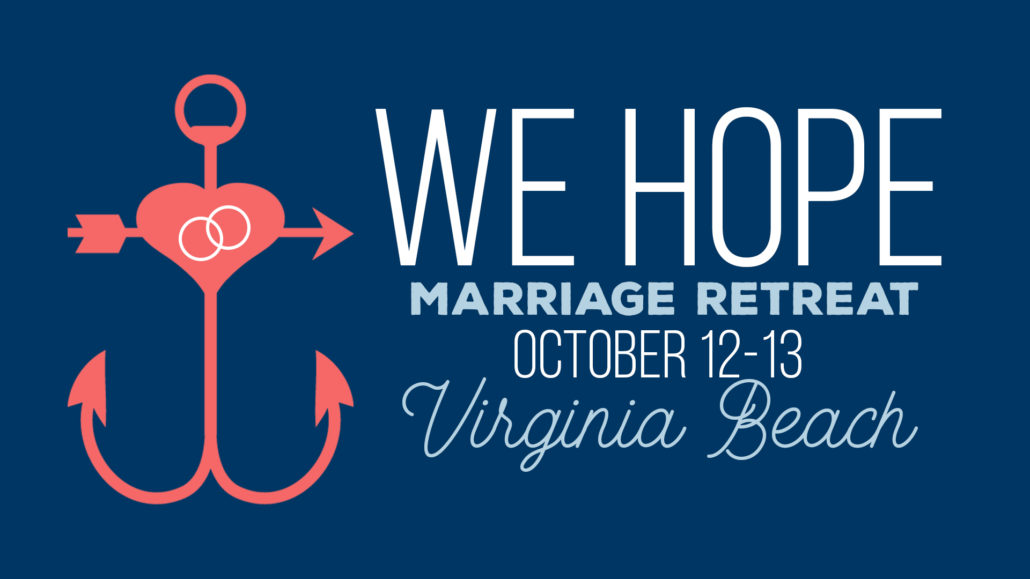 We Hope Marriage Retreat: October 12-13
Join us for a relaxing retreat for married couples in Virginia Beach! The cost for this event is $150, and includes a night's stay at Comfort Suites Beachfront, dinner on Oct. 12, breakfast on Oct. 13, as well as fun activities, teaching, and breakout sessions!
We ask that you pay your $50 deposit by August 26th, and that you pay the remaining balance by September 16th. We hope you and your spouse jump on this opportunity to get away and focus on what really matters!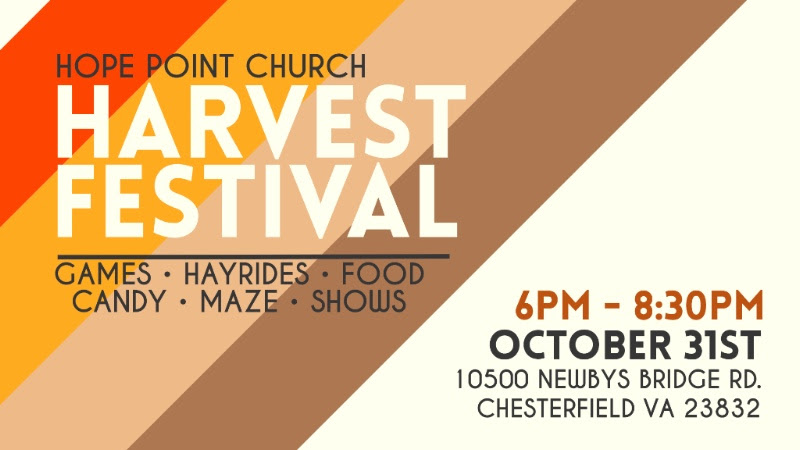 Harvest Festival: October 31
Harvest Festival is just around the corner! This is a great outreach opportunity for our church to serve our community. We see up to 4,000 people at Harvest Festival, which means we need all the help we can get to make this a great event! We need volunteers for every aspect, from parking, passing out candy, running a game, or decorating a car for Trunk-or-Treat! Sign up by clicking the button below!
Want to help in a different way?
We are asking for donations to help put Harvest Festival together! If you are interested in helping, please designate "Harvest Festival" on your envelope, or select "Harvest Festival" on Push Pay! You can also help out by purchasing bags of candy and turning them into the Info Center.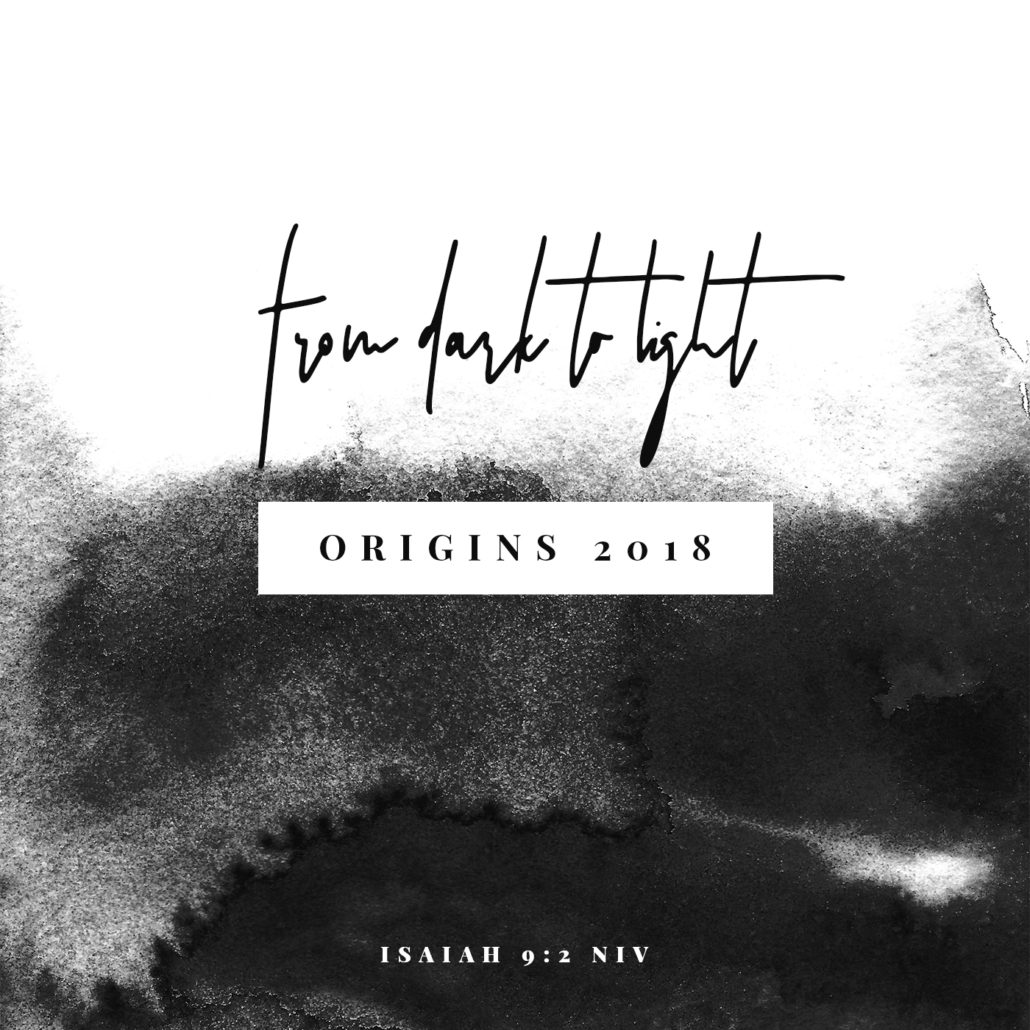 Origins Conference 2018 – From Dark to Light:  November 9-10
We are so excited for you to experience Origins Conference 2018: "From Dark to Light" on November 9th & 10th at Hope Point Church's Central Campus.
Isaiah 9:2 " The people walking in darkness have seen a great light; on those living in the land of deep darkness a light has dawned."
Full Conference: $50
Individual Session: $15
Friday Schedule:
Registration – 6:15PM – 7:15PM
Session One – 7:15PM – 9PM
Saturday Schedule:
Session Two – 9:30AM – 10:45AM
Session Three – 11AM – 12PM
Lunch – 12PM – 1:30PM
Session Four – 1:45PM – 2:30PM
Session Five – 7PM – 9PM
Devoted Conference for Women February 28 – March 1, 2019 – Learn More
Easter Events – (Easter weekend) Kids festival, Good Friday service, Easter Sunday services
She Nights – Spring and Fall – Learn More
Kids camp/VBS – Summer – Learn More
Youth Camp – July – Learn More
Harvest Festival – October 31 – Kids games, inflatables, costume contests, food, and CANDY
Origins – November – youth conference – Learn More
Christmas Events
Compassion Week – December – week of giving back, caring for others